Marble Polishing Services in India
We Serve Across All Major Cities in India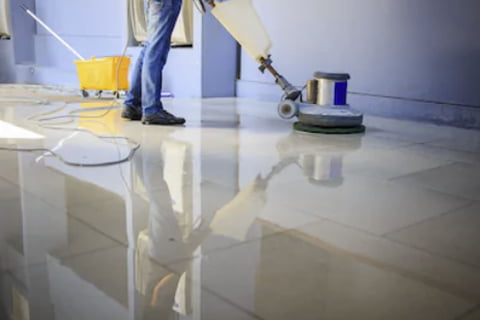 Committed To Quality Services, Since 2010
Rever United FMS is proven to be the Best Marble Polishing Services Company in India by the positive feedback we get from our clients.
Our Equipment's is of the latest technology which is safe and makes the marble or any stone shine like a diamond.
Every Sector of people will require marble polishing services, includes residential houses, commercial offices, Villas, Apartments, Farmhouses, MNC Companies & Restaurants, and many more.
We have a professional team to handle the marble polishing services with ease and shiny. Our team undergoes compulsory training sessions on developing new trends to make every client's needs fulfilled. 
Call Us Today for FREE QUOTE
We are Always Here to Serve You When You Need it.
Feel Free To Call !
Below is the Procedure of our work for Marble Polishing Services
Process of Cleaning the Marble Stone, Granite, Mosaic Tiles Sandstone, Wooden Floor, etc
we use top quality buffing pads to clean the floor to not damage the original finish or polish of the stone is not affected. 
We Clean stains of water, tea, coffee, acid or any to ensure the marble is clean.
Floor Grinding and Polishing
This process is done to remove scratches & tough stains from the floor to shine.
As marble is a hard stone it needs a deep polishing in the end for extra shiny and glossy feel.